The words are spoken, the challenge is made, and the blows are thrown. Fueled by a bitter and senseless online rivalry, the Angry Video Game Nerd and Nostalgia Critic face off once again in a battle of epic proportions. Now it's a card game!
Diving Dragon Games, in association with Cinemassacre and Channel Awesome, presents Geek Fight! Set 2: The Final Battle. Realize your wildest fantasies by pitting one cyber celebrity against the other. Customize your deck with cards from other Geek Fight! sets to maximize your winning potential.
The Final Battle is packaged as two playable, 20-card decks: one themed around James Rolfe's Angry Video Game Nerd series, the other based on Doug Walker's That Guy with the Glasses franchise. Each box contains all you need to play: one Nerd deck, one Critic deck, and a rule sheet. All this for $7 US (plus S&H)!
The game features colorful artwork by real-life fans of the AVGN and TGWTG, many of whom were discovered through the infamous AVGN vs. NC Poster Competition (held to promote the Final Battle crossover video co-produced by Rolfe and Walker). That's right: This game is made by fans, for fans!
The gameplay is simple and easy to pick up, and just about anyone can learn to send their favorite geek to battle in only a few minutes. Go ahead; pick up a deck (AVGN or Critic--you choose!) and get ready for Geek Fight!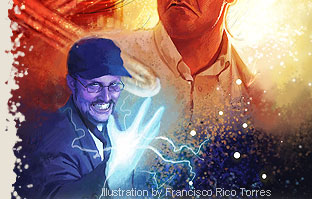 | | | |
| --- | --- | --- |
| | | |
| | The first 10,000 preorders will receive beautiful Limited Edition foil printings of the Angry Video Game Nerd and Nostalgia Critic cards. You'll never see these cards printed in foil again, so reserve yours now! | |