The very words stir dread in the hearts of hotel workers, drivers, and traffic cops in metropolitan cities all over the world: Nerd Convention!
Several times a year, the streets of San Diego, Atlanta, and New York flood with thousands of odd-looking folk, many of whom dress as fictional characters from anime or sci-fi/fantasy films, blatantly disregarding standards of fashion and normal human behavior. Stranger, still, are the plain-clothed masses who waddle into the hotel lobby, towing bloated backpacks full of trading cards, hand-painted miniature goblins, and packages of uncooked ramen noodles for a late-night gaming marathon. This is the world of Geek Fight, the immortal struggle of gamers vs. cosplayers!
Geek Fight! takes place in a hilarious convention setting where fangirls and grognards duke it out in a gladiatorial melee of legendary proportions. Expect to encounter any and all of the stereotypical convention characters, vendors, swag, and crazy events that occur at conventions. As an added bonus, the ineffable Man-Faye makes a guest appearance!
Beta Edition consists of 42 colorful cards and is sold in fixed packs of 7 cards each. Screw rarity and random packaging! You know exactly what you need to build a killer combo, so why waste money searching for that last card to complete your collection? With Geek Fight, you always know what you're buying: a fun, witty game made by geeks, for geeks!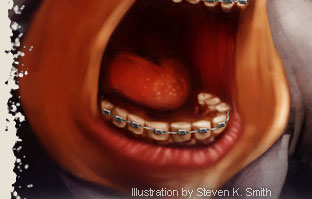 | | | |
| --- | --- | --- |
| | | |
| | Beta Edition cards are in short supply! Once they're sold out, we'll be rereleasing them as Second Edition, so this is your last chance to get your hands on the original versions that will soon be hard to find! | |